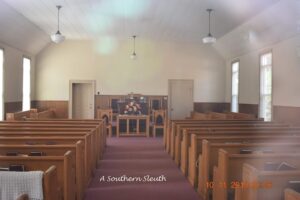 Inside the Tallapoosa Primitive Church
Carrollton, Georgia
I could imagine them sitting there. Grandparents, parents and children–side by side, gathered together to sing and to worship.

Peering in the windows of the Tallapoosa Primitive Baptist Church in Carrollton, Georgia, I felt that all over warm feeling of knowing that the Lee, Brock and Ganus families had once been there.

My people, the people I've worked so hard to get to know on paper had worshipped in that church, walked those grounds, wept at the graves of their departed family members. It truly was hallowed ground.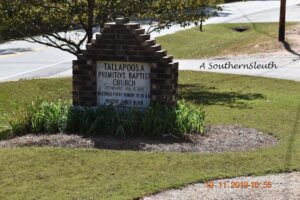 Walking through the cemetery, reading the names on the headstones of great aunts and uncles, I felt a new kind of connection to them. Samuel and Rebecca (Ganus) Lee, Rebecca's sister, Marta Elizabeth Brock, and many others were laid to rest there. Seeing the many graves of ancestors, all in such close proximity underscored what I have always been taught, that the southerners stayed close to their family. Unlike today, where children, parents and grandparents often live many miles apart, years ago, many families chose to stay close as a means of help and support to each other. Certainly, this tendency was evident here.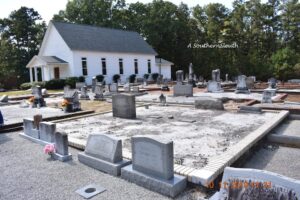 Tallapoosa Primitive Church and Cemetery
Carrollton, Georgia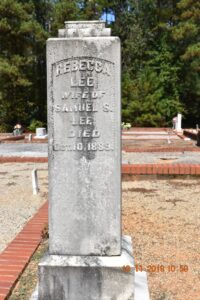 Rebecca (Ganus) Lee
daughter of James Ganus and Elizabeth McCluskey
wife of Samuel Solomon Lee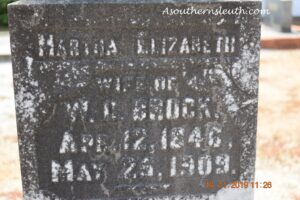 Martha (Ganus) Brock
daughter of James Ganus and Elizabeth McCluskey
wife of William C. Brock


And although I didn't grow up living close to them, and didn't personally know their descendants, the need to be close is still there. But that closeness has come about in a different way. It has come as I've researched my ancestors, discovered and written their stories, and finally as I have visited and paid my respects to their final resting places.



Copyright © Michelle G. Taggart 2020, All rights reserved.
No use without permission
Please follow and like us: