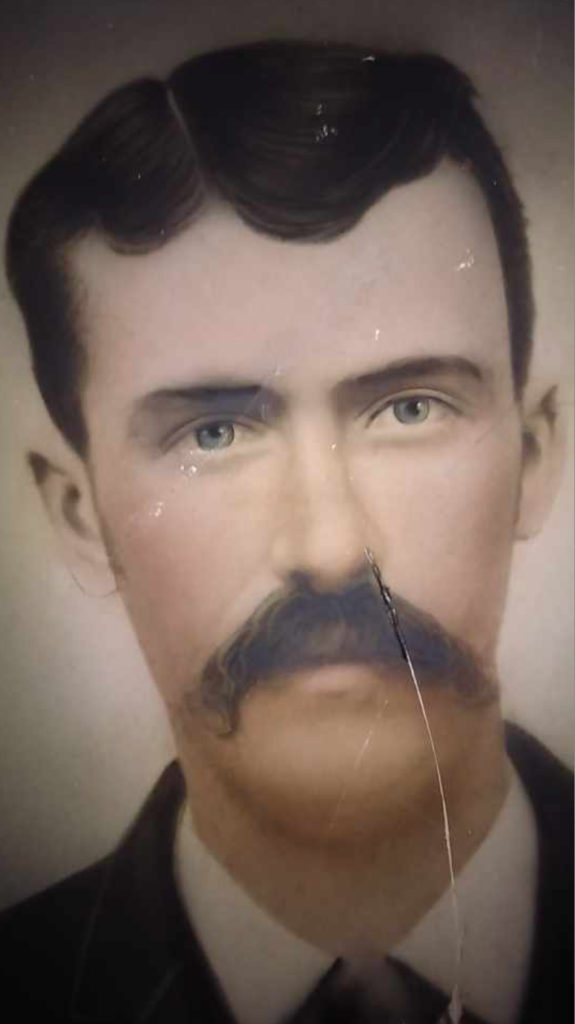 After three long weeks, George did not show any signs of improvement. Feverish and weak, he lay in bed, too weak to get up. Determined to do all that she could, Mollie (Cook) his wife had scarcely left his side, watching and praying for him to improve, but George seemed to be resigned to his fate. Typhoid fever was taking a toll on the Chandler family. George's older brother, Thomas, had succumbed to typhoid in August, leaving a wife and three children. Currently, five other family members were sick as well.

The thought of losing another son was almost more than George's father, Philo, could handle. In the local paper, "The Carroll Free Press," on September 12, 1890, Philo made a plea to the community for help, indicating that his family had been ill ever since the 17th of June and that as of that writing, the doctor had visited his family fifty-one times. It was then the end of September and among the sick was his son George.
A few more days passed and then despite every effort, on October 2nd, 27-year-old George passed away, leaving his distraught wife Mollie with three children; four-year-old Annie, two-year-old Grover, and two-month-old Mary as well as his parents and siblings.
Copyright © Michelle Ganus Taggart 2023, All rights reserved.
No use without permission
Please follow and like us: