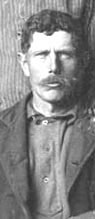 I'll never forget the first time I saw the picture of John Monroe Ganus with his five sons as seen at the top of this page. Each man with his coarse wavy hair, each sporting a mustache and each with other shared family characteristics and yet, as with each family, each person had something uniquely theirs. While all but Newton maintained the typical solemn countenance, John Thackason's expression struck me as a bit more intense than the rest. I've often wondered if the intensity of his gaze was indicative of his state of mind or just a product of the times. As I've gotten to know him a little better and of the heartache that he endured during his life, I suspect it is a little of both.
Born 22 April 1855 in Haralson County, Georgia, John Thackason Ganus was the second child born to John Monroe Ganus and Elizabeth McCluskey. He grew up in a household of boys on a small farm in rural Georgia. While Georgia was home for much of his childhood, over the course of his life the family lived in Georgia, Alabama, Arkansas, Colorado and Oklahoma.
By the time John T. was five years old, his family had moved to Alabama, but they would remain there only a few years before picking up and moving to Arkansas, where they once again remained for only a few short years. By the time John T. was 15, his family was back in Georgia and was among the many southerners trying to make a life on the heels of the devastating Civil War. About 1876, John and Mary M. Chisenhall, daughter of William Chisenhall and Sally Reed, married in Haralson County and within a few years they had begun their family.
John followed in his father's and grandfather's footsteps and farmed, but farming in postwar Georgia was not an easy undertaking. Providing for one's family was nearly impossible for someone without means to obtain his own land or a way of obtaining goods to sell or trade. The 1880 Non Population Census for Haralson County indicates that John T. "rents for shares," implying that he fell into that group of folks, both black and white alike, that in desperation turned to sharecropping as a way of providing for their family, albeit a very difficult way of life. (For more information about sharecroppers and their plight in post war Georgia, see this article.)
In 1887, John and Mary, along with John's parents and siblings and their families boarded a train bound for Colorado, where they remained until about 1897 at which point they moved to Okmulgee, Oklahoma.
I have been told that John T. and Mary had a dozen children but according to both the 1900 and the 1910 censuses, John and Mary actually had 13 children, with only five surviving to that point. (I wrote about Mary and the death of one of their children in this blog post: https://asouthernsleuth.com/2012/09/revisiting-sources-case-for-mary-m.html.) I have known people who have suffered the loss of a child and know that the grief that accompanies that loss compares to none other. I can not even begin to comprehend the heartache that John and Mary experienced with losing eight children.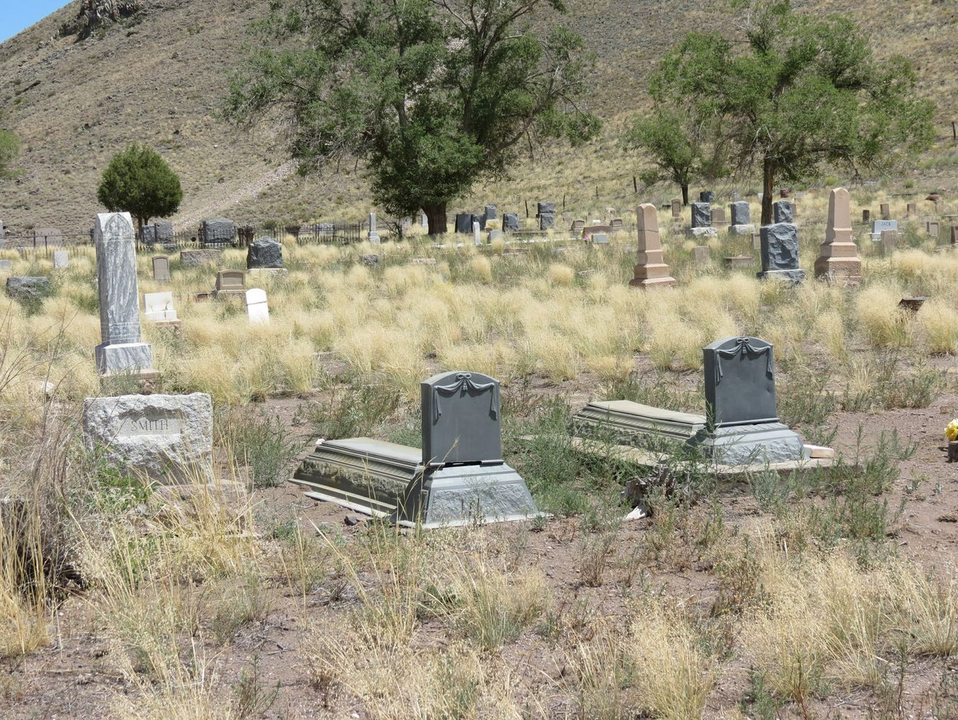 Their first son, John William, lived to be 11 years old and was buried in the Old Manassa Cemetery. I visited the cemetery a year ago August and was touched by the desolation and loneliness of the old cemetery which sits just outside the small town of Manassa, Colorado. While there are still a few who choose to be buried there, it is essentially an old neglected cemetery as seen in the picture. As I walked the rows and viewed the aged and varied headstones of some of the early pioneers of the San Luis Valley, I ached to know more about their lives, knowing that the stories would be about hope, sacrifice, joy and hardship.

John William and his brother Morgan Lafayette Ganus were among those listed on the stone plaque at the entrance to this cemetery. On that plaque is a rather extensive list of some of the known un-marked graves of that cemetery. It saddens me to know that there is nothing marking the exact final resting place for so many individuals, including several of John and Mary's children.
John and Mary's known children are the following:
John William Ganus b. 1878 Cherokee, AL  d. 1889 Manassa, Conejos, CO
Marthy Ganus b. 1880 Haralson Co., GA     d. 1880, Haralson Co., GA
Walter Scott Ganus b. 24 Mar 1882 Polk Co., GA   d. bef. 1900
Minnie Delanie Ganus b. 2 Jul 1883 Haralson Co., GA  d 12 June 1977 Okmulgee Co., OK
Roderick Elvin Ganus  b. 18 Apr 1885 Polk Co., GA  d.  bef. 1900
Morgan Lafayette Ganus  b. 20 Oct 1887 Manassa, Conejos, CO  d. 1888 Manassa, CO
Lola Bell Ganus  b. 1 Oct 1889 Manassa, CO  d. 18 Jan 1970 Okmulgee, OK
Sterling Robert Ganus  b. 23 Feb 1891 CO,   d. 5 Dec 1971 Sacramento, CA
Elvyn Monroe Ganus b. 5 Feb 1898 Indian Territory, Creek Nation, OK d. 5 Dec 1971 Sacramento, CA
Claud Mitchner Ganus  b. Apr 1900 Indian Territory, Creek Nation, OK d. bef. 1910
Elmer Russell Ganus  b. 17 Sep 1905 OK  d. 29 Oct 1941 Kern Co., CA
If anyone is aware of John and Mary's other two children, I would love to hear from them and to be able to add their names to the family. 
The final record that I have for John Thackason Ganus is an Okmulgee Cemetery Record Card. It indicates that John died 23 November 1926 at the age of 70 and was buried two days later in the Okmulgee Cemetery. The cause of death is listed as "Paralysis."
While we see evidence of joyful events in John T's life such as his marriage and the birth of children who lived into adulthood, we also see evidence of great poverty, loss and suffering. Could these be the things we see reflected in John's gaze? As always, I never feel like I know quite enough and would love to hear from anyone that could share more about John Thackason Ganus and his life.
Copyright © Michelle G. Taggart 2013
Please follow and like us: