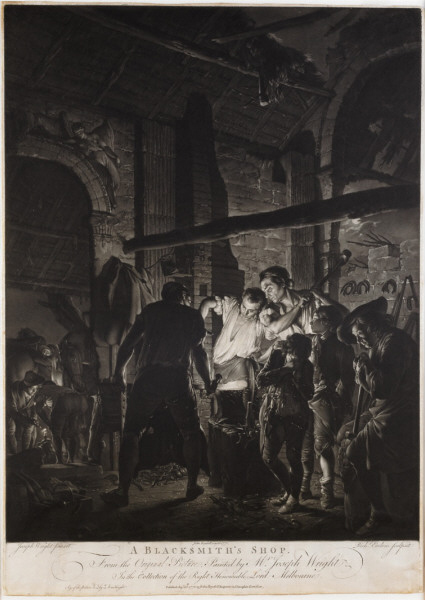 It was him. I just knew it. After all, how many Blacksmiths named David Gurganus could there be?
"#695; David Gurganis; Crime: Escape; Term of years: 1 1/2 years; When received: 9 Sept. 1838: Sentence expires: 9 Mar 1840; County where convicted: Cass County; Occupation: Blacksmith; Birthplace: North Carolina; No of sentences: 1; Age: 36 yrs; 5 ft. 9 1/4 in; Dark complexion, black eyes; black hair; served out sentence and discharged."
David was born about 1804, was the son of David Gurganus and Mary Swain and was brother to James Gurganus, my third great grandfather. One thing that I noticed about him early on was that as a blacksmith, he stood out on the census among the sea of farmers. Being a blacksmith made him a little different and that along with some of his escapades, made him one of James's "easier-to-find" siblings and you will soon see why.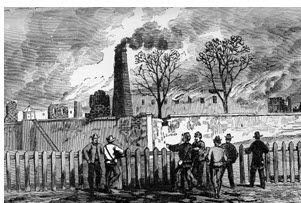 This time, David's name was on a list of men in the penitentiary in Milledgeville. According to the entry found on page 99 in "The Georgia Black Book," by Robert Scott Davis, David had been arrested for "escape" in Cass County, Georgia (now Bartow County) and served out his 1 1/2 years. I wondered exactly what "escape" meant in that time period and so I turned to "Bouvier's Law Dictionary and Concise Encyclopedia," (see HERE) which is particularly helpful for legal terms used in the mid 1800's. Actually there was no surprise in the definition, "escape" is "The deliverance of a person who is lawfully imprisoned, out of prison, before such a person is entitled to such deliverance by law." So the question becomes, just why was David arrested in the first place? Where did he escape from? Despite efforts to search court records, I have not been able to find any more related to David's initial imprisonment. I have taken note that 1838 was a very tumultuous time for North Georgia and it was during that spring and summer that the final events of the Trail of Tears occurred , much of which occurred in the Cass County area. I wonder, in what way may that have impacted David?
Prior to this time, David and his wife and children were living in Edgefield, South Carolina where David had lived most of his life until then. On 6 May 1829, David had married a Elizabeth (MNU), the wealthy widow of Simon Hancock. She had three children from her previous marriage and by the time of David's arrest, they had three children of their own. I knew that the family had been in South Carolina in 1834 because some of David's business dealings had created legal troubles and I had found those documents among court records, but that's a story for another day.
I wanted to be sure that the David Gurganus in Cass County, Georgia was the same David that had lived in Edgefield, South Carolina. I was able to establish that fact when I turned to Edgefield, South Carolina court records and discovered annual returns for Elizabeth Gurganus during that same time period. The first reads "Mrs. Gurganus for part board for heirs while in GA by D. Gurganus per order as receipt, 29 Oct 1838." Then on the 19 of February, 1838 Benjamin R. Tillman was made guardian for their children. Also among her annual returns I found, "14 May 1838 R. Harden (half expense) of moving minors of Mrs. Gurganus back to Edgefield out from Cass County, GA. Total expense: 131.50 = 65.75." Although Elizabeth's first husband, Simon Hancock had left her very comfortable, I can imagine how hard and difficult this time must have been for her, especially in an unfamiliar area, so it's not surprising that she and her six children returned to Edgefield, where she had lived for years and where she could receive help and support. She remained there while she waited for David's release which came 9 March 1840.
It all fit. David Gurganus, the blacksmith who was imprisoned in Milledgeville was my third great grandfather's brother, David, son of David and Mary (Swain) Gurganus. Hopefully over time I will find more details for this chapter of David's life, but even without them, his story is far from over and in my next post, I will tell you more.
Copyright © Michelle Ganus Taggart 2012, All rights reserved.
No use without permission.
Please follow and like us: