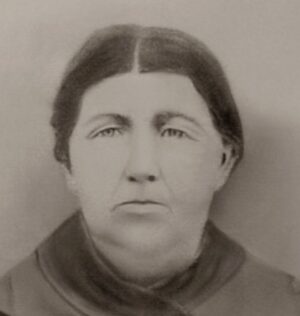 Elizabeth McCluskey. For more than 30 years I've searched for information about my elusive 3rd great-grandmother. Her maiden name was recorded in a church record by her son, John who was my 2nd great-grandfather, but to date, no other record has been found with her maiden name and no known record provides her parents' names.
Born about 1805, Betsy spent her entire life in Georgia, raising a family and living the life of a poor farmer's wife. Quietly she disappears between the 1860 and 1870 censuses.
I never give up. In addition to endless hours of research, I attend classes, institutes, and conferences all with the hope that just maybe something will lead me to her. There is always hope and always more to learn.
So, I am excited about a free online event coming up on May 23rd focused on researching women.
Join me at RootsTech.org on May 23rd for a fun day of free, live, interactive classes online celebrating "Mothers and Women in Genealogy" Participants will learn new insights to help discover their female ancestors. The final session of the day will be presented by native New Zealander, Verna Maria Tuteao, in celebration of Asian Pacific American Heritage Month.
Mothers and Women in Genealogy Schedule
Tuesday, May 23, 2023
1:00–1:45 PM MT (GMT-6)
Peeking Out from Behind the Leaves: Strategies for Tracing the Women in Your Family Tree by Lisa Lisson and Erin Shurtz (Moderator)
4:00–4:45 PM MT (GMT-6)
Finding Your Elusive Female Ancestors: Part 2. Utilizing DNA and Searching Her FAN Club by genealogist and DNA expert, Julie A. Stoddard. (Watch Part 1 of Finding Your Elusive Female Ancestors)
6:30–7:15 PM MT (GMT-6)
The Invisible Woman: Finding and Understanding the Clues to Help Identify Unknown Ancestors in New Zealand by Verna Maria Tutea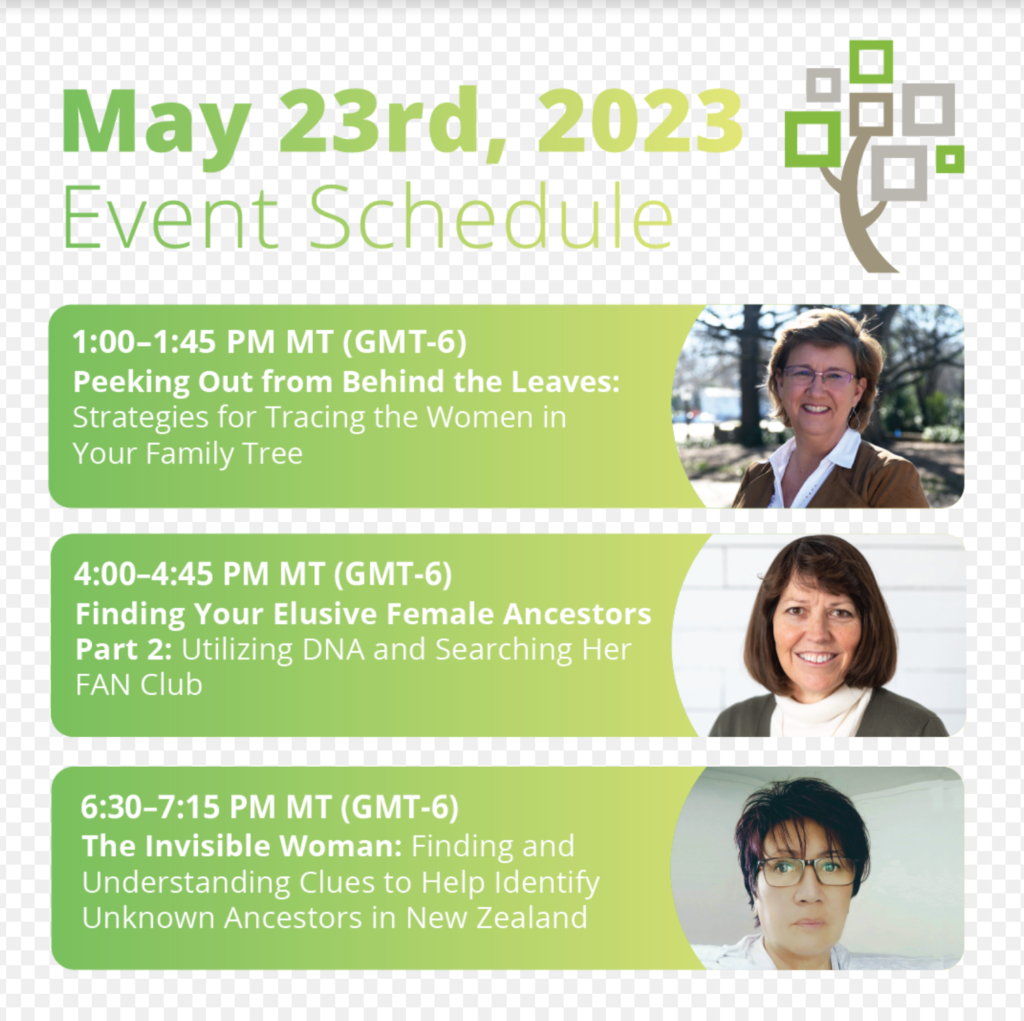 Please follow and like us: